What's on the menu at Un Café Français?
We offer many opportunities to learn and practice French. The most important thing is to provide an easygoing, friendly atmosphere. With different types of workshops we help you practice without feeling uncomfortable. All our activities are done in small groups, with the possibility to choose your level. Everything is done to help you envolve and our places are chosen with the greatest attention. From a conversation group over coffee to hands-on theme activities, take advantage of our expertise and learn more precise and useful language. It's a different and effective way of learning. During our workshops you can also learn ceramin painting, flower arrangement, baking French pastry…
Interested? Let's get started!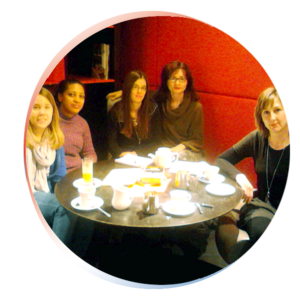 Over breakfast with "P'ti Déj'" or an afternoon "Pause-Café", find a moment to taste a delicious conversation in French in a small group, suited to your level.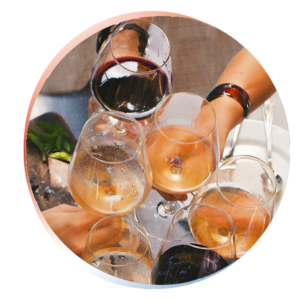 How about at the end of the day, with drinks and friendly discussion in a agreable setting? A perfect occasion to make French customs your own!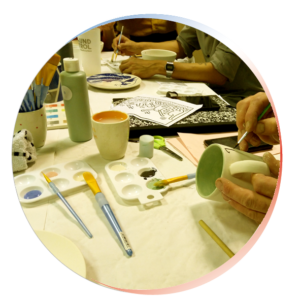 Between theory and practice… Feel at home in France.  At home you can take classes in cooking, drawing and theatre. Here too, and most importantly we PRACTICE our French!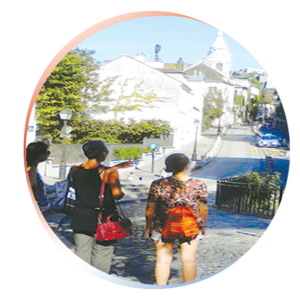 You know a lot about France, perhaps more than the locals, because you learned it in your own language. This time, we let you discover this storied country… in French during your time in France, even if it's just one day.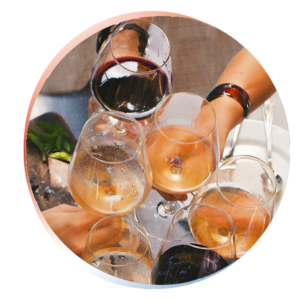 Because you're not always available at the same times as everyone else, have different goals, or are simply a little shy… Ask us to customise learning sessions just for you.