Ateliers
The best way to learn French !
Join

Un Café Français

for one of our creative ateliers, and experience a taste of the life of a professional artist ! Guided by a master of their craft, you'll be immersed in authentic French culture, all the while brushing up on your French language skills in a relaxed and inspiring environment. We have a range of activities to choose from, and we keep our group sizes small so that you can truly get the most out of the experience.
The Artists' Way
Ever wanted to better understand the processes of the famous artists who have earnt France it's unrivalled reputation for art ? Accompanied by a professional art teacher, in this workshop you'll have the chance to try a variety of different techniques for yourself, and you might even pick up some new French phrases along the way… !
Cook 'comme les Français' !
Dust off your apron, because today you are in charge of the kitchen. Guided by a master chef, you'll discover the delicacies of the French cuisine, before using these newly-acquired skills to reproduce the dishes and taste your creations together.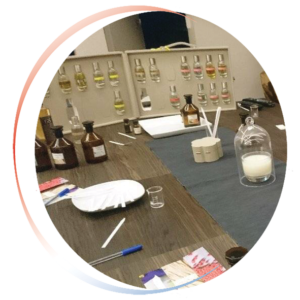 Step aside, Coco… !
Ever dreamt of inventing your own signature scent? Join

Un Café Français

to create your perfect perfume, for which only you will know the secret recipe. Who knows – within two hours, you could become the next Guerlain or YSL !
Customize your crockery
Do you have a plain, unloved mug at the back of your cupboard? Perhaps your fruit bowl needs a revamp? Unleash your creativity in this workshop, where we invite you to decorate an everyday object to give to a loved one, or simply to keep all to yourself! This is an opportunity to immerse yourself in a relaxing, hands-on activity, and – thanks to the French instructions and conversation – you'll also be improving your vocabulary and expression skills. Parfait!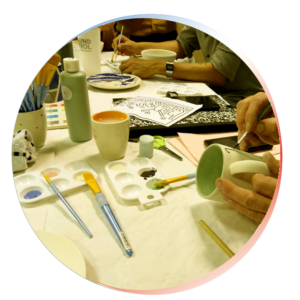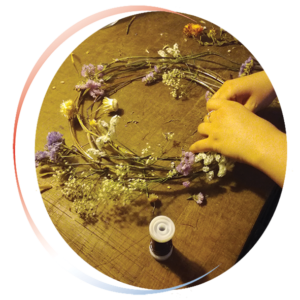 As fresh as a Daisy…
If you love flowers, you have a special occasion coming up, or you simply want to learn a new skill: this workshop is for you! Find yourself at one with nature as you discover the joy of art of flower arranging in a calm and creative atmosphere. As always, you'll have the chance to pick up plenty of new vocabulary along the way. Just how we like it!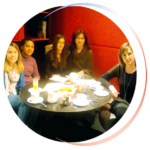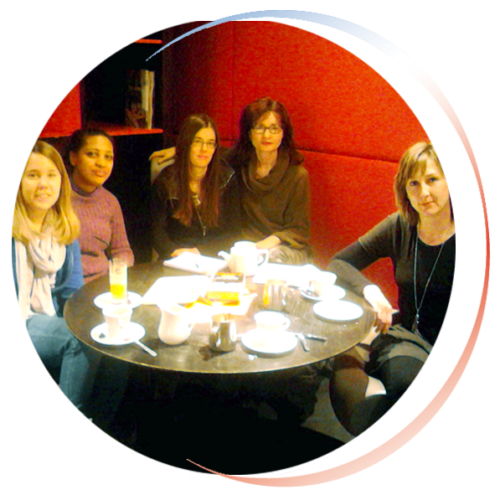 Do you want to discover all our conversation groups?
Do you want to discover all our guided visits?